Turn swipes & taps into cash
Earn U$ 5 per day!
24/7 support
We are a small team committed to providing you great support. Chat with us anytime in MooCash.
Many rewards
Redeem coins for cash, free mobile recharge, free talktime and gift cards.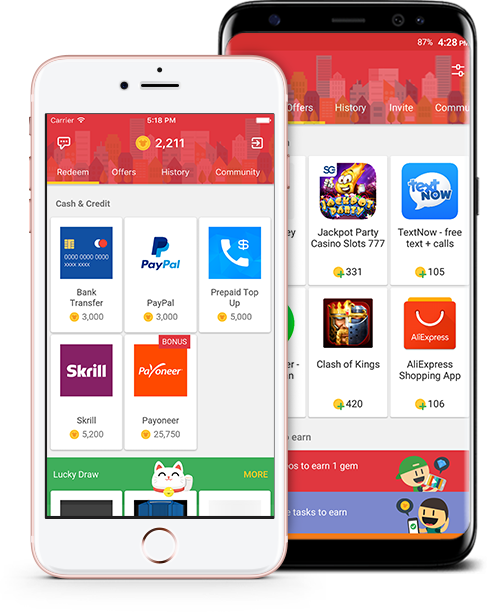 Easy to earn coins
Get these offers on your lockscreen and swipe to take offer, simple as that!
Many ways to earn
Try apps, visit pages or complete tasks and surveys. Whichever way you prefer.
Top chart
All time

অসম সমীকরন
USD 1,063.38
Kavern Leong
USD 986.89
Md Moktar Hossain
USD 964.62
sharifakhantn
USD 770.76
paglichowdhury.11
USD 736.59
This week

Kavern Leong
USD 82.27
Md Hashem Ali Molla
USD 39.47
মিস্টার রোমিও
USD 35.34
Abdallah Youssef
USD 32.95
Shakil Ahmed
USD 32.09
Frequently asked questions
What type of offers do I get?

You will see banner that launches app store for you to install free apps and games. You might also get banner that opens page with rich media such as videos, e-commerce promotions, food delivery offers etc.
When can I redeem rewards?
Minimum redemption is USD 2 or USD 5 depending where you are making money from and what type of rewards you choose.
What rewards can I redeem?
Cash via PayPal or bank transfer, free talktime or prepaid recharge.
What other ways can I make cash?
You can earn more by sharing apps and games or MooCash with friends.
How long before I get the money?
You will get your rewards usually within 7 business days.